Pre-foreclosure homes can offer investors a great opportunity, however, they aren't easy to find. Get the low-down on how to buy a pre-foreclosure home before you commit to this type of real estate investing.
Purchasing a property that is in pre-foreclosure can be daunting. This is because it's the most difficult stage of the process to purchase a distressed home in. Homes in pre-foreclosure aren't necessarily for sale but they can be an attractive option for investors. Darren Blomquist, senior vice president at Attom Data Solutions, expresses why pre-foreclosures are so attractive, saying, "A buyer comes in and gets a home at a discount from the full market value without the house ever going on the market,". Blomquist goes on to say, "It can be a win-win situation for everyone."
As we dive deeper into this topic, we'll take you through the ins and outs of buying a home in pre-foreclosure.
What is a pre-foreclosure?
In a nutshell, a pre-foreclosure home is a distressed property that is not yet on the market but also hasn't been put on auction yet.
A home enters pre-foreclosure when the owners are no longer able to pay the mortgage, due to unforeseen circumstance such as divorce, death or the loss of employment. Pre-foreclosure is the time between the owner being given the Notice of Default or lis pendens, and the property being sold at a foreclosure auction.
It's at this juncture that the owner may be working towards correcting the default or looking for a cash buyer to take the home off their hands and settle the debt. Here's where real estate investors come in because this provides a great opportunity to an investor to buy a property with cash directly from a motivated seller and pick up a major price reduction.
When Blomquist talks about this being a win-win situation, this is what he's referring to. The buyer wins because they're getting a property for much less than market value, and the seller benefits from getting cash upfront to pay off what they owe on the mortgage.
How to buy a pre-foreclosure
1. Begin your search
The first step in the process is to find a pre-foreclosure property and this can be tricky as these homes aren't even listed yet. You can either pay a visit to the county offices and check the records, or you can start your search online. Various real estate websites, such as Zillow, have pre-foreclosure homes advertised. Another option is to check your local newspapers or drum up some leads through reaching out online or creating adverts for yourself.
2. Get a better look
Once you've found a pre-foreclosure property that you're interested in, it's important to go and view the home in person. This will give you a better indication of the condition of the house, as well as an idea of what the area is like. A property inspection will need to be conducted, however you can do this after your initial walk-through.
3. Do your due diligence
Make sure that the owner is in fact in pre-foreclosure and hasn't resolved their financial issues.
Ensure that you have the funds for the down payment as well as the monthly mortgage. If you need funding, a hard money lender is the common way to get a loan because its's fast, and easy to get a larger amount.
Get a copy of the utility payments, tax history and other expenses.
Check the public records to figure out what the outstanding balance owed on the property is and if there are any liens on the house.
Hire a title company to check that the title is clear of any issues, so that nothing crops up later.
4. Secure your funds
Once you've decided that you'd like to make an offer on a property, you should make sure that you've secured the funds to do so. Which means getting a loan if you don't have the funds up-front. Hard money lenders like New Silver offer a variety of loans which you can get approval for in minutes and complete the process online.
Hard money loans use the property as security and will base their approval on whether the property is profitable or not. So, work out the house's after-repair value (ARV) so that you can estimate the house's value once you're finished fixing it up.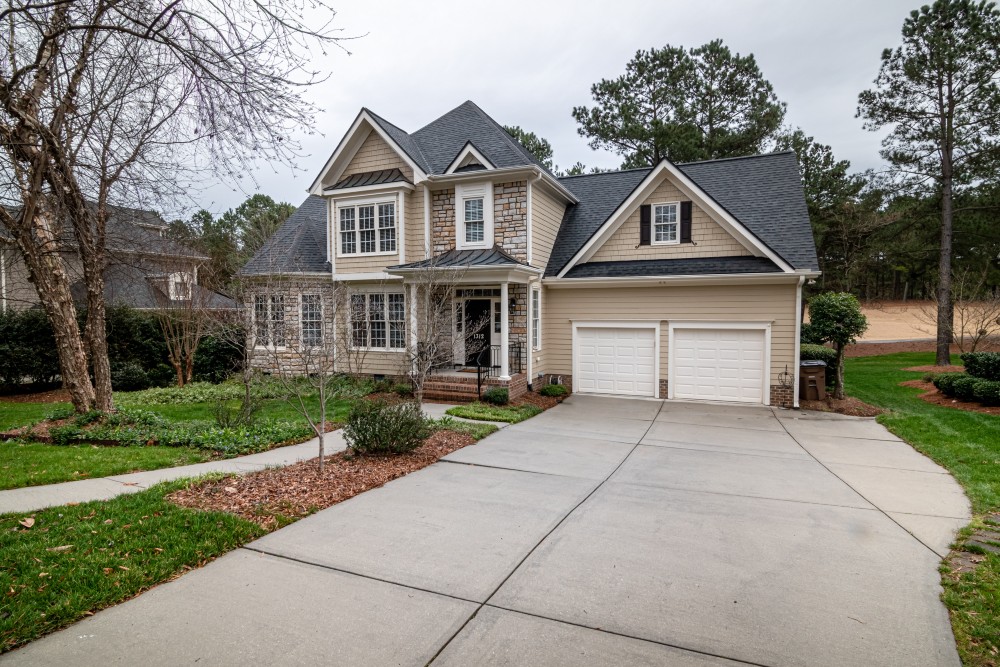 5. Make an offer
Now that you've done your research and secured your funds, it's time to make an offer. To do this, you will need to contact the owner directly and let them know that you're interested in purchasing their property. This may involve some negotiation because there are a few considerations with this type of sale.
The appreciation of real estate in the area is a factor that will impact the offer you make, as is the potential for increasing the value of the house. If you're going in with a low offer, you may need to sweeten the deal for the owners, for example, by offering to let them stay in the house longer while they find another home.
6. Signed, sealed and delivered
If the property owner accepts your offer, it's time to make things official. You can use an escrow company to manage the transfer process and the financials. Get everything in writing in the form of a purchase agreement, and the deal should contain reference to a full title search being conducted first. However, not all homeowners will accept your offer because they may not be ready to part with their property yet.
How long does a pre-foreclosure take?
The pre-foreclosure process begins once the homeowner has received the notice of default. The process can take anything from a few weeks to a year or more. It all depends on the state where this is taking place, and how long the court proceeding takes.
It all begins with the notice of default, which the lender will need court approval for, and the lien are issued on the property. To avoid paying expensive foreclosure costs, lenders are often willing to negotiate with homeowners at this point, to settle any backdated payments or make changes to the loan. From there, the foreclosure process will begin, if the homeowner cannot rectify the default.
How to negotiate a pre-foreclosure sale
The most straight forward way to purchase a property in pre-foreclosure is to offer to pay the amount that is owed to the lender in full, and then buy the property from the owner directly.
 Some experienced investors will try to get an even better deal for themselves by offering much less than the home's market value. Sometimes this strategy can work if the homeowner doesn't yet know what their home's value is, but this isn't necessarily fair. As such, there are laws in some states that allow the seller to back out of the sale, even if a deal has already been reached.
A good way to save on pre-foreclosure property purchases is to negotiate on things like repairs and allowing the homeowner to live in the house longer. Most investors will be buying the home as-is, so repairs can be factored into the deal as an expense for the buyer.
Is it hard to buy a pre foreclosure home?
Pre-foreclosures can be more challenging to find because they're not listed on the market yet. They will also only appear on the county records once the Notice of Default has been drawn up. So, locating a good pre-foreclosure deal can be challenging, but certainly not impossible.
Seasoned investors usually take on pre-foreclosure projects because they aren't easy to navigate and they can require a very specific way of doing things, to become successful. Not all homeowners who are in pre-foreclosure are willing to sell their home just yet, which is where experience comes in and seasoned investors know how to approach these situations tactfully.
Can you get a mortgage on a pre foreclosure?
The long and short of it is yes, you can get a mortgage on a pre-foreclosure property. However, if there is competition for the home and another buyer has cash, they will more than likely seal the deal. Banks are usually open to giving loans on properties that aren't for sale yet, so if this is the route you choose, it's a good idea to get pre-qualified first. This will show the seller that you're able to get the funds and are a serious buyer.
However, hard money loans are a more common way of getting funding for pre-foreclosure homes. This is because the approval process is quicker, you can be issued with a Proof of Funds letter within a day or 2, and the lending criteria are less stringent. Consider New Silver's options if you'd like to use a hard money loan for your pre-foreclosure deal, and you could be approved conditionally within minutes.
Ready to look for a pre-foreclosure deal now that you know what it's all about? Your first port of call will be to visit the county offices, a real estate website or check your local newspaper so find sellers who are about to go into foreclosure. Then you'll be on your way towards investing in your first pre-foreclosure property and (hopefully) getting a great deal that you can use to make a profit.